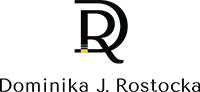 Dominika J. Rostocka – interior, architect, designer. Distinguished in Poland and abroad.

Her "Residence under the Oaks" was awarded the title of the Best Interior Design at the prestigious European Property Awards in London in 2013 and the Best European Design in 2016. During the 20-year career, she has completed hundreds of interior design projects.

She specialises in complex furnishing of interior luxury homes and mansions. She also designs public buildings and deals with the restoration of historic ones. Original details are the distinguishing features of her projects. She creates not only the designs of buildings and interiors, but also patterns of original furniture and individual decorative elements.
Mobile: + 48 601 870 234
contact@rostocka.pl
Address: Nowogrodzka Street 50/54/A, 00-695 Warsaw, Poland
Company site